3D Signatures (DXD.V) Breakthrough Alzheimer's ID Test Confirming Accuracy of its Diagnostic Tools
3D Signatures (TSX Venture: DXD.V; OTCQB: TDSGF; Frankfurt: 3DO) is a medical imaging company that is developing diagnostic tools based on three-dimensional analysis of chromosomal structures. The company announced yesterday the results of a study that confirmed previous research and demonstrated that its TeloView software platform was able to identify patients with Alzheimer's disease and, furthermore, distinguish among different forms of the disease, based on a swab from the inside of a patient's cheek.
The study involved 88 patients, half of whom were diagnosed as Alzheimer's patients and half of whom were age and gender-matched healthy controls. 3D Signatures said that TeloView clearly distinguished between those individuals with and without Alzheimer's disease. Among those with Alzheimer's, those with mild, moderate and severe forms of the disease were also distinguished. The company said that the results of this confirmatory study have been accepted for publication in the peer-reviewed Journal of Alzheimer's Disease.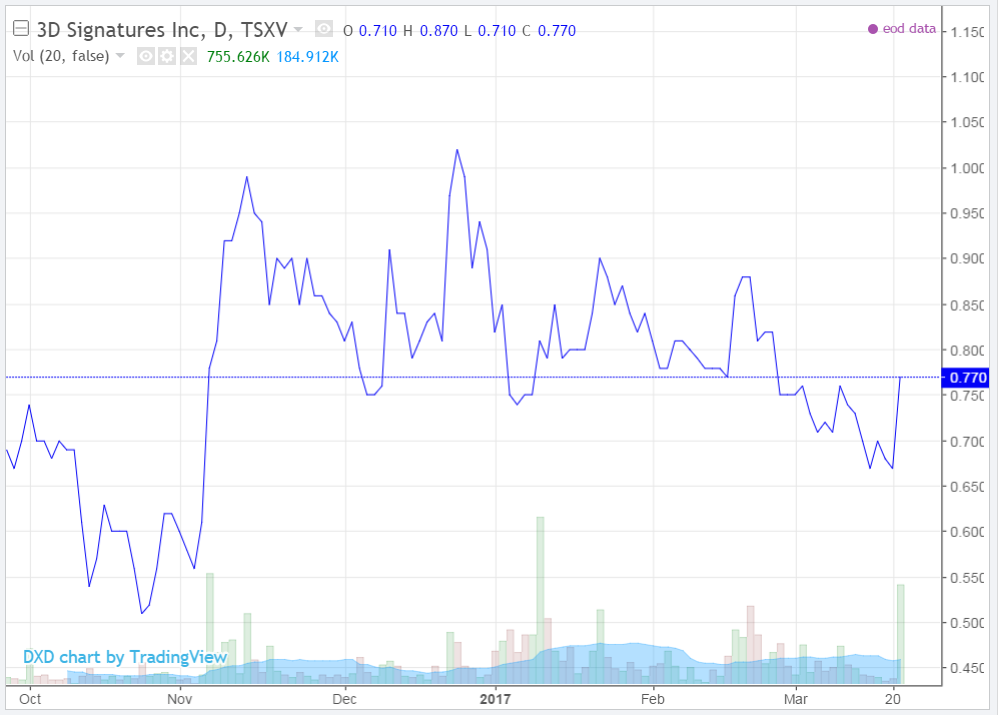 The underlying science involves the analysis of a chromosomal region known as telomeres. The organization of these telomeres within a given cell is highly predictive of the patient's disease status.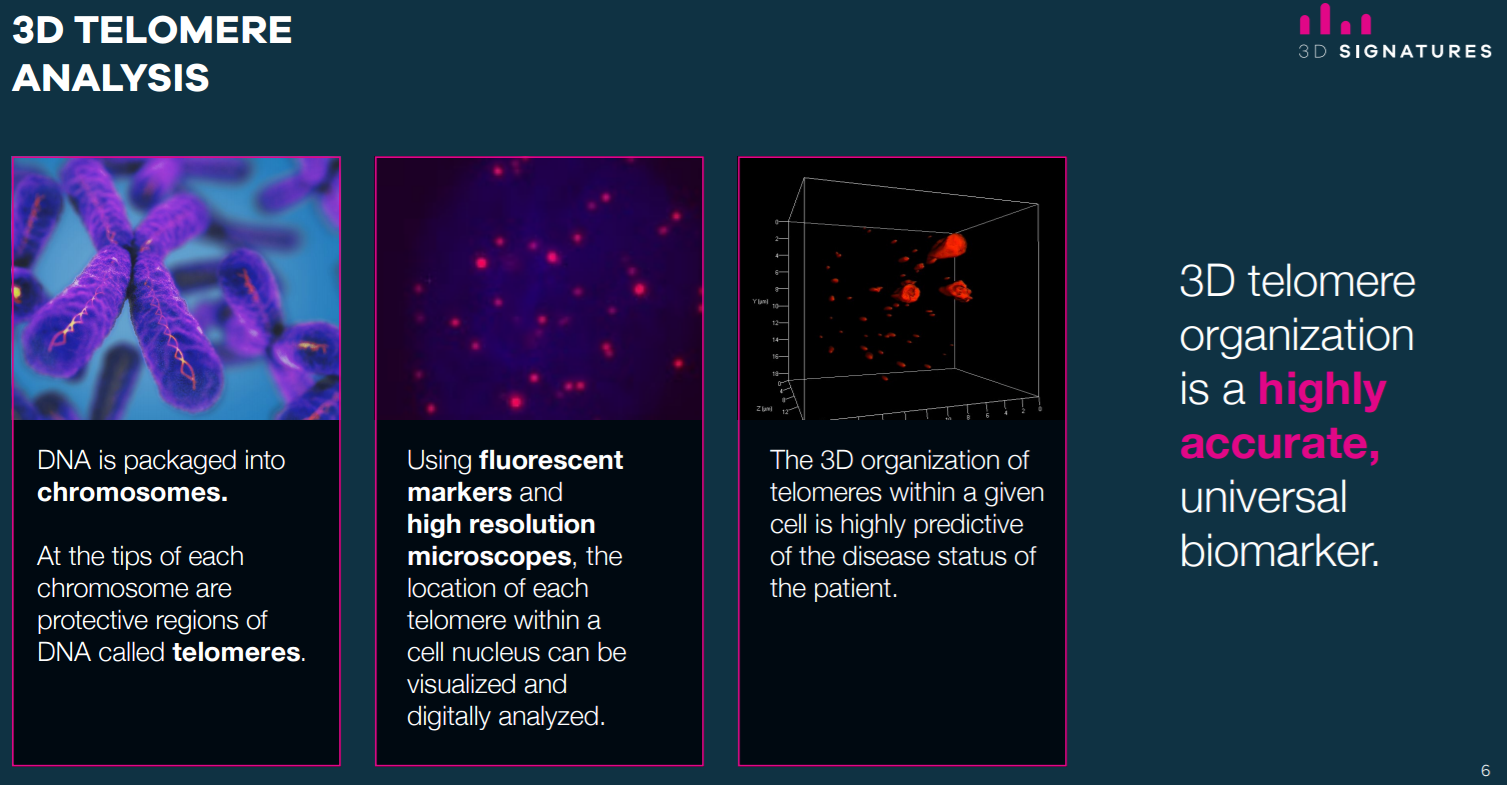 Source: 3D Signatures Investor Presentation, March 2017
3D Signatures began trading on the TSX Venture Exchange in September 2016 following a reverse merger into Plicit Capital. CEO Jason Flowerday has been in the chair since the merger, bringing with him over 20 years of management experience in established and entrepreneurial life sciences businesses including over 10 years in business development and marketing with Bayer (Deutsche Börse XETRA: BAYN; OTC: BAYRY) and Johnson and Johnson (NYSE: JNJ).
The company's intellectual property portfolio includes 16 issued or pending patents in the US, Canada and Europe. The patents cover prognostic, risk, predictive and monitoring tests for multiple cancers and diseases, including Hodgkin's lymphoma, prostate cancer, multiple myeloma, blood and other cancers and Alzheimer's disease.
3D Signatures' business model is to operate as a software-as-a-service (SaaS) company. The company's proprietary software never leaves its servers, while raw patient data can be collected and analyzed from partner laboratories around the world.
The results of the most recent study show that 3D Signatures has a promising candidate for a non-invasive biomarker and monitoring tool for Alzheimer's disease. Continued demonstration of the accuracy of its diagnostic tools will undoubtedly bring the attention of Big Pharma even at this early stage in the company's product development process.